SPECIAL REPORT: Exclusive to Orbitt readers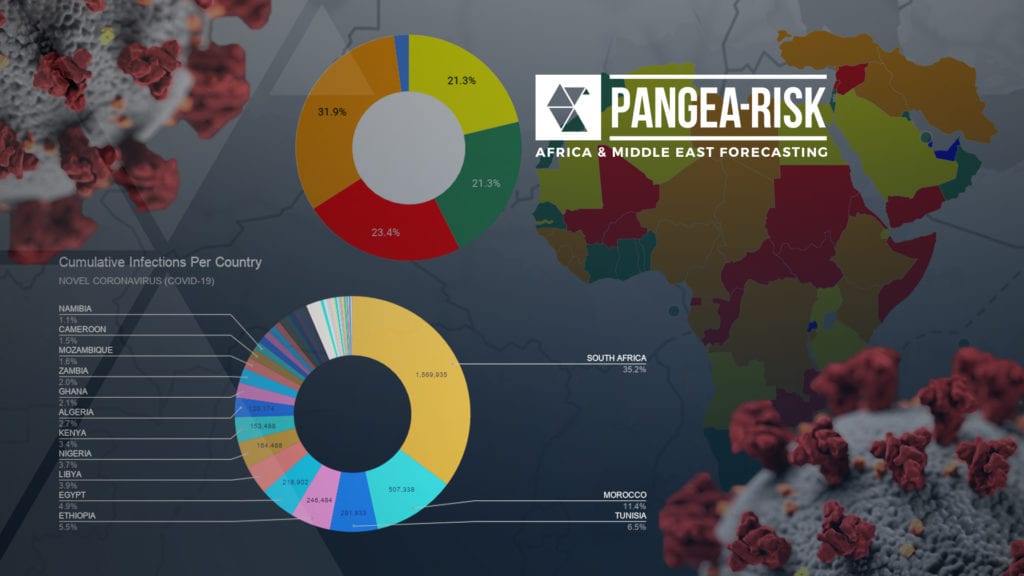 A handful of African countries will begin to emerge from the pandemic this year. Based on the latest economic outlook data and PANGEA-RISK's updated quantitative country risk ratings, we assess the trajectory of the pandemic in Africa, the road ahead for the vaccination rollout, persistent sovereign debt concerns, and the most likely winners and losers as the continent tentatively steers toward recovery.
Pangea-Risk is a specialist intelligence firm providing analysis and forecasts on political, security, and economic risk in Africa and the Middle East. The company was founded in 2015 as EXX Africa, rebranded as Pangea-Risk in 2020, and has since become a leading risk advisory and consultancy with a broad network of clients ranging from DFIs, banks, traders, corporates, and insurers, to governments, counter-terrorism, and military forces worldwide.