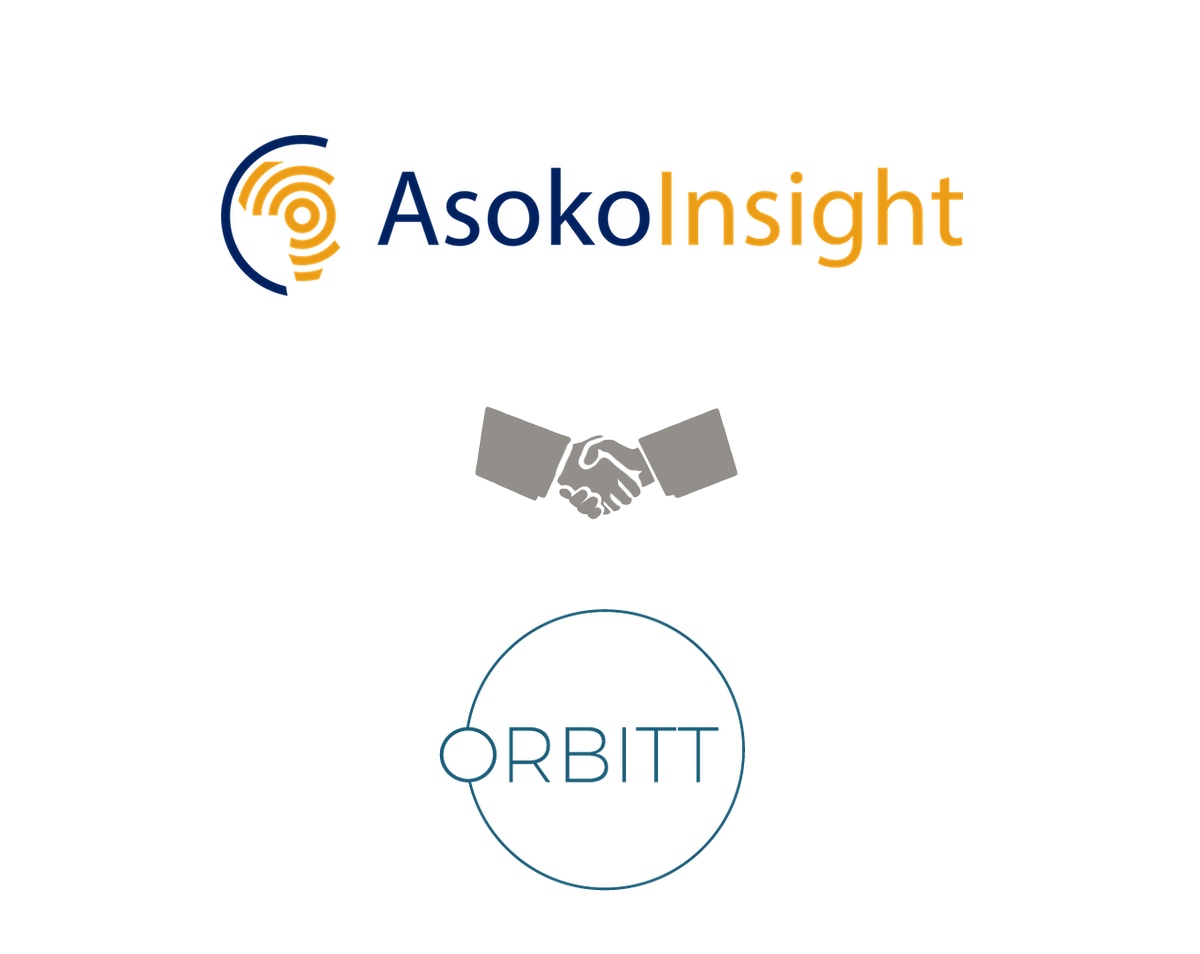 Asoko Insight (Asoko), Africa's most comprehensive corporate data platform, and Orbitt, Africa's first deal origination and processing platform, today announced a partnership that will establish an expanded digital platform for companies, investors and advisers across the continent.
Combining Asoko's unique data acquisition model and growing database of over 50,000 companies with the 1,000 Africa-focused investors and investment service providers on Orbitt's platform will drive the development of a more mature and highly efficient technology and data-driven investment ecosystem.
The complementary business models are expected to accelerate the reach of African companies looking to grow and access institutional capital, while reducing the time and cost for investors seeking investment opportunities in the region. Business owners and CEOs can also tap into a marketplace that covers 20 different types of intermediary services as they get investor-ready and require transaction services.
The partnership between Asoko and Orbitt removes many existing barriers for deal origination and allows for the seamless and secure exchange of information between growing businesses and a digital network of investors and advisers who can match, connect and do business with the right counterparty. The two organisations will deliver Africa's most extensive digital dealmaking platform by providing the data, tools and network to drive investment across the continent.
"This is not a one-off event," Will Hunnam, Co-Founder and Head of Product at Orbitt, said. "Rather, the partnership between Asoko and Orbitt opens up a unique 365-day ecosystem where dealmaking can happen between Africa's largest investors, top-tier advisers and the most robust private companies on the continent."
"In terms of partners, Orbitt is a natural fit for us as we continuously look for ways to extend the value that Asoko has been delivering to the African investment ecosystem over the last few years," added Obi Ejimofo, Chief Innovation Officer at Asoko, "This is one of a number  of strategic partnerships that we will be announcing this quarter as we scale up our ability to provide a game-changing resource for investment around and into the continent."
---
About Asoko Insight
Asoko Insight is Africa's leading corporate information provider, providing market mapping solutions to investment firms, banks, corporates and governments looking for research on Africa's key private sector landscapes. Users can access industry reports, supply chain analyses, and a database of companies to help with origination, business development and due diligence.
Asoko's data acquisition model secures a constant data-feed into the platform by combining the normalising of datasets from local repositories, online databases, executive interviews and self-submissions, with automated corporate web-scraping, news aggregation and media screening. The Asoko platform provides investors real-time access to a growing database of 50K+ African company profiles, 80K+ person profiles and a library of sector reports.
About Orbitt
Orbitt is a digital deal origination and processing platform that matches global investors with Africa's growing companies to increase the efficient allocation of capital across the continent.
Orbitt also connects investment intermediaries with on-going transactions to help accelerate the deal cycle. With smart-matching technology and by digitising the African investment ecosystem, Orbitt is tackling the challenges of capital raising, capital deployment and business development in Africa.