Orbitt speaks with Kirk Varaden, Chairman of Chartered Brokers Group, about their client offering, coverage and expertise in sourcing insurance products for clients across sub-Saharan Africa.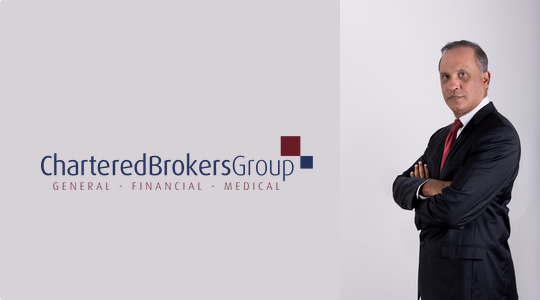 Tell us about Chartered Brokers Group and the services that you offer across Africa?
We established the company nearly 25 years ago as one of the first insurance brokers in Mauritius. Chartered Brokers Group has built a solid reputation as a reliable and trustworthy insurance adviser for corporate clients across all classes of insurance. Our Financial Division specializes in speciality risk devoted to supporting and facilitating trade and investment into, from and within the MENA Region and sub-Saharan Africa. We provide specialised end-to-end international trade and project risk management solutions for industrial companies, NGOs, government and construction contractors, project logistic providers, commodities traders, marine & energy operators/contractors and institutional and infrastructure investors that operate and invest in Africa.
How do you help company owners and CEOs better prepare themselves before securing insurance cover?
We assist business owners to devise and execute a specific workable risk and insurance solution to enable them to better assess, quantify and manage their cross border transactional risk exposures.
What countries are you most active in, and which countries would you like to do more business in?
Through our membership with the Allied Africa Broker Network (AABN), we have access to 16 sub-Saharan African countries including Ghana, Kenya, Nigeria, Tanzania. Zambia, Zimbabwe, Mozambique and South Africa. Consequently, with the assistance of our partners in these member countries, we are able to provide insurance cover and assist clients in all these territories.
You currently place insurance in a number of markets. What are the advantages of having access to London, South African and Asia insurance markets when offering your products to your clients?
Our large network of insurance partners in the various continents allows us to secure the most competitive terms for our clients. We use our partners on a proximity basis to ensure a good understanding of the risks to be covered and to ensure rapid services.
Before joining the Orbitt platform, what was your digital business development strategy?
To put it simply, we spent time searching for leads through search engines and processing enquiries through our website.