WS Insight is an Africa-based consulting and advisory business that develops solutions to complex problems in order to maximise, consolidate and de-risk opportunities for governments, corporates, institutions and investors. We spoke with Ashton Towler and Erik Van Der Dussen who told us a bit more about Insight as they introduce themselves to the Orbitt network.
Can you provide a bit of context about WS Insight and the services that you offer across Africa?
Ashton: We believe that Africa is the most complex and dynamic region on Earth. A continent that attracts the keenest interest from global investors, and offers significant opportunities for the focused and determined. It's a place where circumstances change rapidly and relationships always matter.
Insight's clients are international and regional corporates, investors, governments and international non-governmental organisations. Like us, they demonstrate a strong commitment to success in Africa.  They partner with us to create certainty in the delivery of their goals.
Creating this certainty is realized by a wide range of services that goes from facilitating the right risk-reward choices, to improving organisational risk maturity to intelligence and safety 'on the ground'.
We understand that successful delivery requires close partnership with our clients. It's a journey we make together.
Our in-house personnel and advisers are selected for their significant on-the-ground expertise and experience in Africa. We are currently able to provide our principal services in over 30 countries.
What do you see as the major risk-challenges for investors on the continent?
Erik: We feel that in Africa's complex, kinetic and dynamic environments one needs to continuously review and adapt in anticipation of change. This needs a fully fletched monitoring of the environment and real-time intelligence, besides professional security risk mitigation. The changes can be in the financial area, political, environmental or safety and beyond. This mix is different for each and every country, and further diversifies per country-region.
What attracted you to join the Orbitt platform?
Ashton: Risk Management is a critical success factor for anyone that invests or operates in Africa and as (new) members of the Orbitt community we can create a safe environment to enable people and businesses to thrive on the 'continent of opportunity' and to take the right decisions.
Erik: And from a strategic point of view, we help to make optimal risk-reward choices. In addition, our added value is that customers have less (risk) worry and can therefore concentrate on what they are good at.
Africa is an environment that we understand extremely well and we can leverage our risk management capacity and capabilities to other platform members. As experts in high-risk and challenging environments we bring solutions to complex problems.  Our enabling strategies are underpinned by sound information and up-to-date business intelligence sourced through high-level access to Heads of State, Governments, Boards and senior executives.
Lastly, what is your number 1 learning about managing risk in Africa?
Stay alert.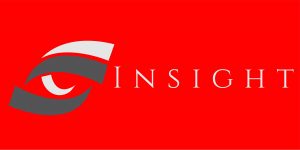 Contact:
Ashton Towler: ashton.towler@insightsecure.com
Erik Van Der Dussen: erik.vanderdussen@insightconsulting.services