Stenn is a trade finance fund that has built a global presence and strong track-record executing complex cross-border transactions. Stenn purchases accounts receivable and funds purchase orders, freeing up working capital for buyers and suppliers engaged in international trade. Despite 18 offices and an offering that supports the entire supply chain, Stenn was yet to originate a transaction in Africa.
Opening new markets
The Singapore team registered on Orbitt's platform to source new clients and expand their coverage across the continent. Vincent Lee, Stenn's Business Development Director, said "we don't have a team in Africa, and although we are aware of the opportunity and need for trade finance solutions, it was a challenge to start growing this from scratch. The costs associated with travel, events and growing our footprint across Africa were also a barrier to entry for us."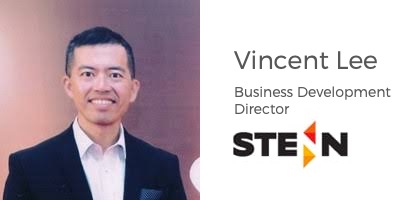 For Stenn, the goal was to seamlessly originate a new pipeline of trade transactions that fitted their investment mandate. They turned to digital solutions, confident that Orbitt's rigorous screening process would provide them with access to all the information they needed.
Ultimately, Stenn needed to streamline the process and quickly assess opportunities that would pass through their credit committee.
Refining criteria
After Stenn's origination team registered their investment criteria on Orbitt's online platform, they selected certain filters that would return targeted opportunities. "We chose our preferred sectors, geographies and asset classes. In this case, we opted for trade finance in Southern Africa within the metals sectors. The whole thing took a matter of minutes to set up," says Lee.
Based on Orbitt's smart algorithms that calculate a percentage match from over 15 variables, Stenn received instant notifications on a no-name basis. The team reviewed an anonymised teaser for a Europe-based trading group with metal trades across the Africa continent. Lee was able to log in and sign off on an Electronic NDA to access the encrypted data room.
"We were able to speak with the decision-makers straight away. No time was wasted in getting straight down to the important elements of the transaction."
The Orbitt investor team then helped schedule and set up introductory calls to ensure that both Stenn and the corporate were able to quickly move towards an indicative term sheet. To complement their internal process, Stenn had access to the platform's communication and tracking tools to plot their way through negotiation until the trading business had accepted their term sheet.
Quick connections
Because of Orbitt's discreet matching, the two parties were able to exchange documentation within a matter of hours. It was just three days before the decision-makers from either side had an introductory call, already armed with all the information they needed to make a decision. Within just 3 weeks of connecting, Stenn issued a term sheet, and to date, the fund has deployed $11m in two tranches.
"No flights, no conferences and most importantly the availability of time-saving technology at our disposal to make the process a whole lot more efficient. Orbitt has helped us reach out to companies with whom we had no previous contact. I didn't have much hope when we first heard about the platform. But the technology quickly helped us develop a pan-African trading client and the platform has opened up a whole new Africa-Asia trading corridor for us."